Night Rose was formed in 2017. And though chronologically fairly new, most of the members have been playing professionally from coast to coast for 40+ years. That level of experience affords us the ability to bring an unprecedented degree of professionalism to all of our performances and business dealings. We also bring to the table what is widely regarded as the most engaging and effective marketing in the area, leading up to every event.  
Our members: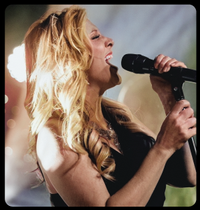 Michele Linn - Vocals: As a relative newcomer to the scene, Michele brings breathtaking talent to the table. And though it would be easy to dismiss her as "eye candy" or just another pretty face, her true beauty is both inside and out. And when Michele sings you will experience the voice of an angel on earth. We don't exaggerate. 
Michele and Rich also have an acoustic duo called  Midnight & Moonshine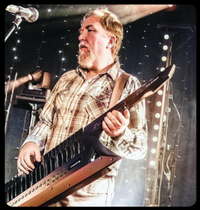 Rich Petko - Vocals, keyboards, guitar, mandolin: Rich has been playing literally all of his life. He is our defacto "music director" and always the 800 pound musical gorilla in the room. His lifelong depth of experience is instrumental in crafting the unique Night Rose vocal arrangements and he is the driving force behind the majority of our original compositions. He is a tireless and relentless creative force.
Rich is also the other half of the acoustic duo Midnight & Moonshine, with Michele.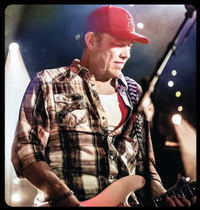 Erin Bartley - Vocals, bass: Erin is a surviving veteran of the 80's era, hair band scene in Los Angeles. As a dedicated bass player his entire life, he brings the sonic thunder to everything Night Rose does. Erin is also vocally essential to the band's sound, singing both harmonies and lead vocals respectively.  
Erin is also the bass player in the Hellcats, the definitive classic party rock band with Mike.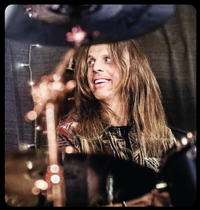 David Kendall - Vocals, drums, studio wizard: When David was asked to join the band he was told he'd need to bring his heavy rock sensibilities while exploring a more sundry and sensitive, musical palette. It turns out David is an incredibly diverse and percussive beast after all. His overall contribution to Night Rose is immeasurable. 
David also sits on the drum throne for local metal band RAR.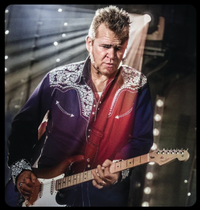 Mike Branch - Vocals, guitar: Mike's 40 years of playing hard driving classic rock from coast to coast was stretched to the max when starting with Night Rose. Think Aerosmith to Shania Twain, Mike paints in broad, open brushstrokes with lots of complimentary whitespace on the canvas, leaving room for the Night Rose signature vocals to soar. Mike is also behind much of the well respected marketing that sets Night Rose apart from the competition. 
Mike also holds down the guitar chores with Erin in the Hellcats . 

Night Rose is true, high energy variety. Styles covered: Country, Pop, R&B, Blues and Rock; both covers and originals. And all neatly packaged in a cohesive bundle, guaranteed to appeal to virtually any audience. Insanely intricate four part harmonies straight from the heavens are our hallmark that causes us to be a standout from the crowd. 
Night Rose is available for casinos, corporate events, weddings, festivals, special events and select venues.